Retreat Studios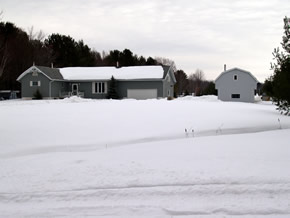 Retreat Studios is the home studio of Jim Cronk. Nestled in the splendor of small town Ontario in the Hamlet of Ramona, this 1600 sq ft state of the art facility has so much to offer its potential clients.
Projects are done one at a time to the absolute satisfaction of the customer. No sound project is too big or too small. From corporate jingles to web site content, all of your pre and post recording applications can be handled by Jim Cronk.
Jim is linked to a large network of session players who can create any single piece of audio required. This is a small list of features and benefits that the studio and surrounding property has to offer.